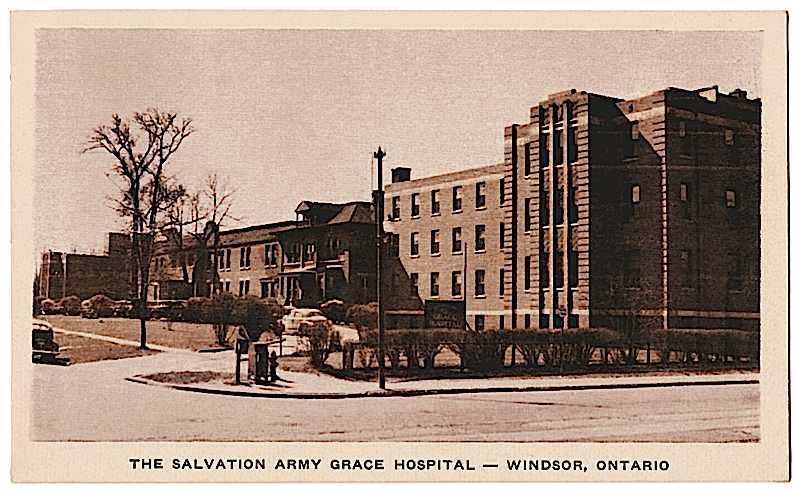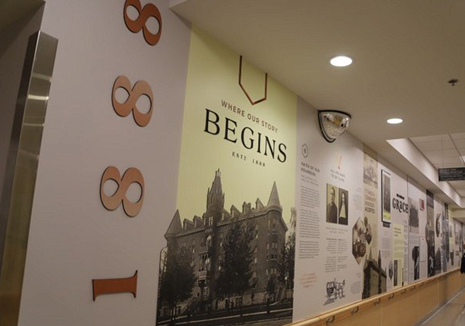 On February 1st, 1920, the Salvation Army Grace Hospital opened its doors and became the Salvation Army's first general hospital in Canada. The Grace Hospital also opened a school of nursing in 1920, to provide much needed accommodation for incoming nursing students to the Windsor-Detroit area. In 1954 a nursing residence was added to to the site to compensate for the increasing enrollment. Grace's School of Nursing operated for over 53 years and graduated 1529 students until 1973 when the program moved to St. Clair College.
Heritage Hallway in Hôtel-Dieu Grace Healthcare
In mid 1991 the administrators of Hôtel-Dieu and Salvation Army Grace Hospital began discussions on the advantages of sharing services. What came to be known as the Alliance Agreement was signed in December 1993 and went into effect on April 1st 1994. The agreement combined three facilities: Hôtel-Dieu, Salvation Army Grace Hospital, and Villa Maria Home For the Aged, under one corporate structure known as Hôtel-Dieu-Grace. The Grace site was closed on February 1st 2004 and demolished in the spring of 2013.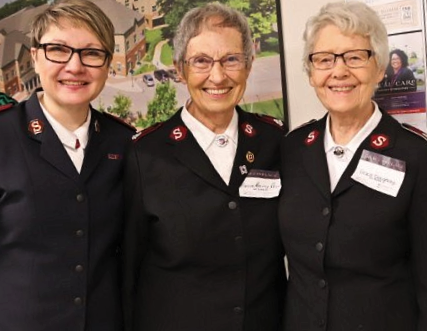 Major Kelly Rideout- Associate Executive Director of Windsor Community Services
Major Betty Pell  – Retired Colonel
Grace Dockery – Retired, former Windsor Salvation Army Grace Hospital CEO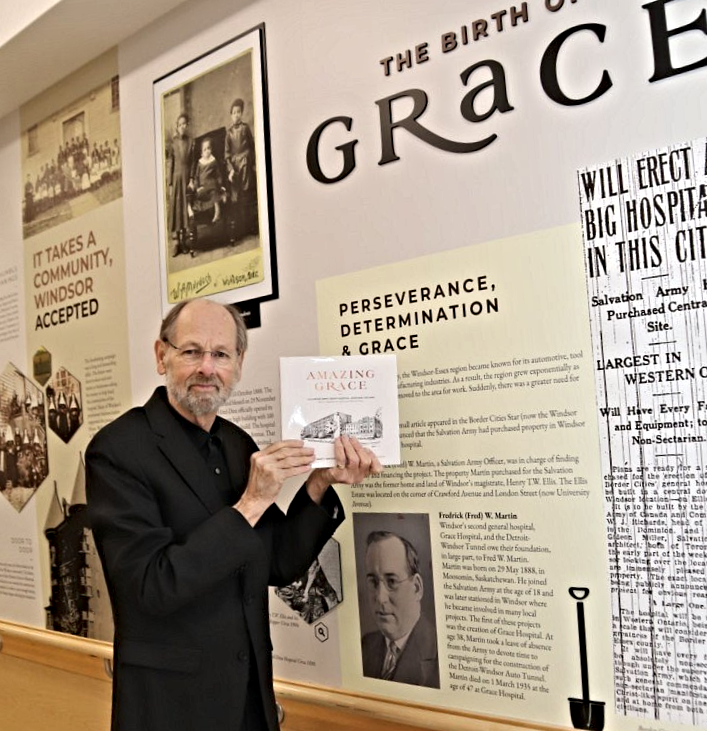 Author of Amazing Grace, Marty Gervais, stands in the new Heritage Hallway. Amazing Grace is a story of a tight-knit family of nurses who trained at the hospital's school of nursing from 1920 to 1973, marched with the Salvation Army band along downtown streets during their graduation weekend, wrote letters from the front lines of the Second World War as if they were writing home to family, and decade after decade kept in touch.
The Grace story is also one of faith and overcoming obstacles. When Brigadier Alice Brett, the administrator from 1933 to 1950, came to Windsor, she got the hospital out of debt, and oversaw two expansions, the addition of more residences for student nurses and the opening of Faith Haven for young unmarried women.
Marty Gervais – Author of Amazing Grace
Major Paul Rideout, Executive Director of The Salvation Army – Windsor Community Services, takes the stage to thank the entire Hôtel-Dieu Grace Healthcare team for hosting a wonderful event, acknowledging e the 100 years of Grace.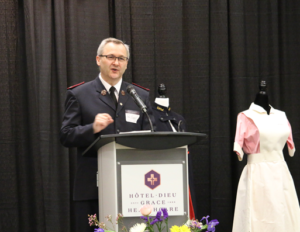 Major Paul Rideout- Executive Director of Windsor Community Services