Purpose Statement
We are committed to excellence in service through our beliefs and experiences so that those we serve can move forward on their journey of success.
The Salvation Army provided the following to those in need

813 People Housed
268,000lbs of Food Distributed
173 Free Showers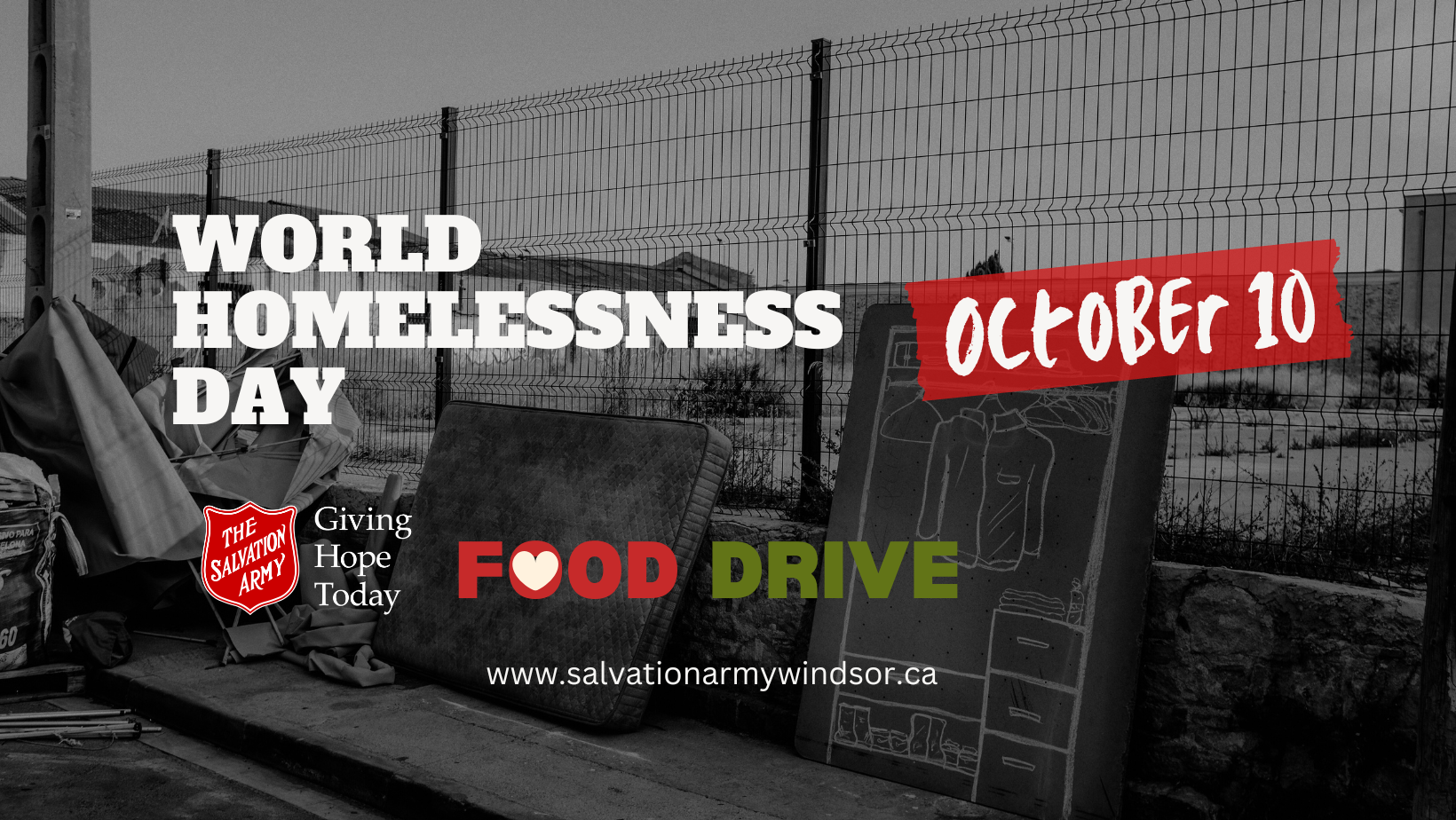 In recognition of World Homelessness Day we are holding a Windsor wide food drive to replenish our food bank.
How you can help!
Donate Canned Foods at one our drop off locations
Donate online or by calling us