Thank you to our wonderful volunteers and gracious donors for making our 2021 Kettle Campaign such a success.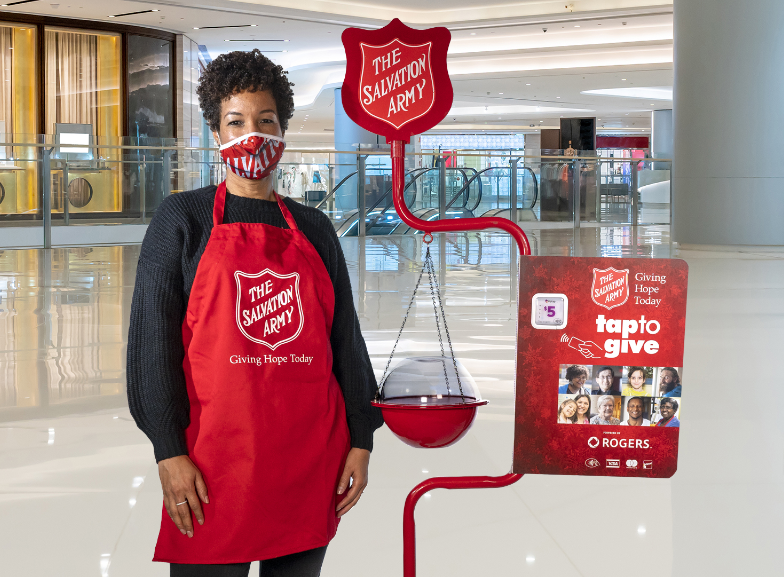 If you are interested in volunteering in the 2022 Christmas Kettle Campaign, please check back in September for more details, or make a volunteer profile to receive emails about important dates!
The Salvation Army Christmas Kettle Campaign is one of Canada's largest and most recognizable annual charitable events.  In addition to the critical fundraising impact of the Campaign, the Christmas Kettles boost the Army's visibility and promotes awareness.  In fact, there are more than 2,000 kettle locations across Canada, with seventeen right here in Windsor, supporting a wide range of Salvation Army programming.  It is important to us that every dollar donated to the kettle campaign will help families and individuals in Windsor, who cannot meet essential daily needs.
For many Canadians, the Christmas Kettles are the only point of contact with The Salvation Army all year.  Public opinion has identified that more than half of all Salvation Army donors state "giving to a Christmas Kettle", as their primary method of giving to The Salvation Army.  Funds raised during our Christmas Kettle Campaign, together with other sources, help provide direct, compassionate, client driven service to 1.8 million people each year in Canada.

Fill out the form below and a member of our team will follow up with you.